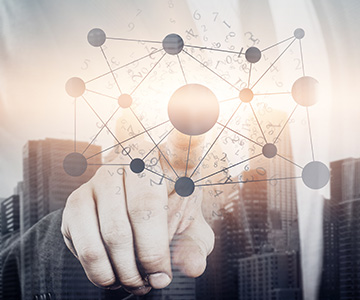 We are excited to be launching our new advisory firm, StarBridge Advisors. Our industry has made great progress in recent years but there is much work yet to do. As seasoned leaders in healthcare and information technology we each have a different story of how we got into this business. But we share a common passion to advance healthcare through technology. We will be providing advisory services and interim management to help organizations advance while leveraging technology.
Along with our client work we will be writing regularly on a range of topics important to you. We will offer fact based opinions frankly and honestly anchored in our combined real-world experience over several decades. Information overload is a problem for all of us and we know you have plenty to read and sift through each day. We are all continual learners and hope that what we share here will be of value to you.
Russ will be commenting broadly on strategy and industry trends. David will be covering interoperability, cybersecurity, governance and more. Sue will be addressing leadership and operational issues among others. And we will invite guest bloggers from time to time.
We look forward to your feedback and comments as we share our perspectives on issues critical to you.
Watch for our monthly posts or subscribe to receive notifications of new posts.